Located at
"The Jewellery Corner"
on Locke Street South…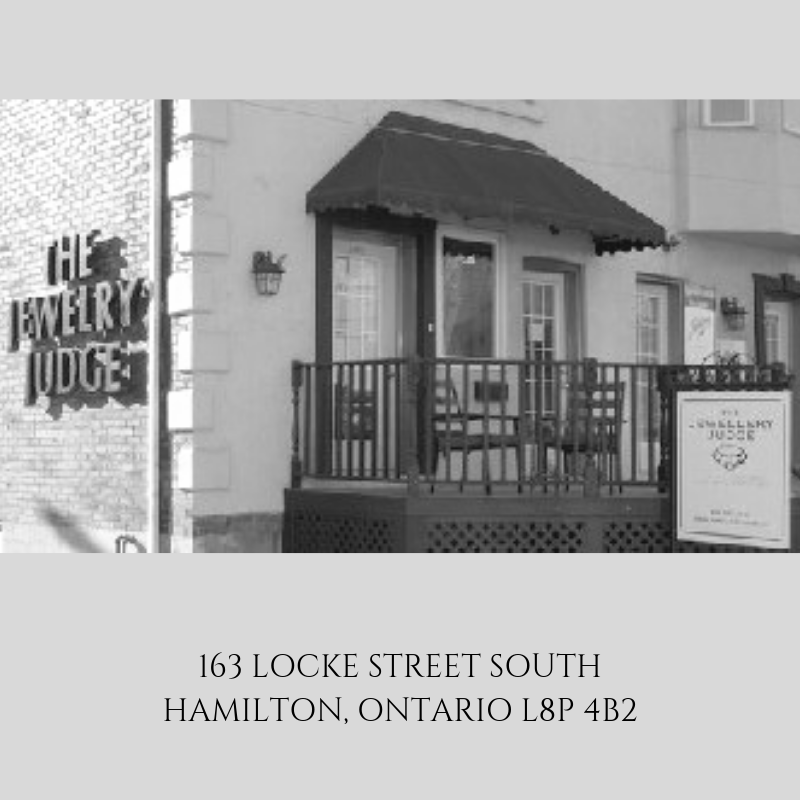 Our Hours:
9-5 Monday through Friday by appointment.
Early morning/late evening appointments may be arranged.
FOLLOW THE JEWELLERY JUDGE ON SOCIAL MEDIA:
When booking your appraisal experience:
Items to keep in mind when preparing for your appraisal experience
We are located on "the Jewellery Corner" on Locke Street, directly across from Starbucks.  The intersecting side street is Bold Street.
Parking is available on Locke Street, or side streets off of Locke, and sometimes parking is available in the lot behind our building.
If you have any appraisals, receipts, or information provided when the piece was purchased, please bring them with you so we can review them together.